Ariana Society Pro Shop
The official shop of Ariana Society
The Ariana Society Bracelet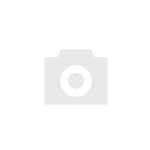 Manufacturer

Ariana Society

Material

Genuine Leather / Stainless Steel
The Ariana Society Bracelet

Simple. Sleek. Elegant. These are the quintessential qualities prized by members of Ariana Society, the ultimate online country club.

Crafted from beautiful, expertly tanned leather with signature white stitching, this leather bracelet is exactly what you'd expect to see peeking out from under a dress shirt, or on the wrist of someone who truly enjoys life. Set off by the stainless steel buckle, The Ariana Society Bracelet is every bit as much at home being chauffeured as it is commuting on the train.

Ariana Society members have discerning tastes. The elegance and simplicity of this beautiful bracelet is just an example of how our members stand apart. You've worked hard to earn a luxurious reward like this; isn't it time to see it on your own wrist?
Manufacturer

Ariana Society

Material

Genuine Leather / Stainless Steel
The Ariana Society Bracelet